What can proton therapy add to your radiotherapy department?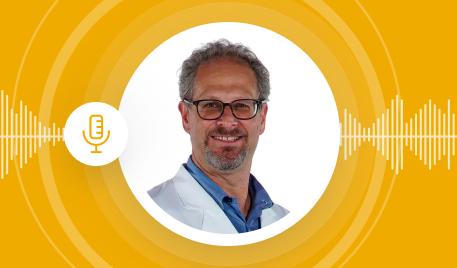 This content is reserved to IBA customers. Please connect to access this resource and get a more personalized Campus experience
Executive summary
In this episode, we interview Dr. Lane Rosen from Willis Knighton Health System and discuss why the field of cancer therapy should take notice of proton therapy and how it can play a valuable role in your radiotherapy department.

The views expressed in this podcast are those of the interviewees. By listening to this, you agree not to use this podcast as medical advice to treat any medical condition in either yourself or others, including but not limited to patients that you are treating.  Consult your own physician for any medical issues that you may be having.  This entire disclaimer also applies to any guests or contributors to the podcast.  Under no circumstances shall Ion Beam Applications SA (IBA), any guests or contributors to the podcast, or any employees, associates, or affiliates of IBA be responsible for damages arising from use of the podcast or blog.
Guest speakers
Director of Radiation Oncology Services
Willis-Knighton Cancer Center