Subtitle

Treating head and neck cancer with proton therapy
White Paper Time
December 2020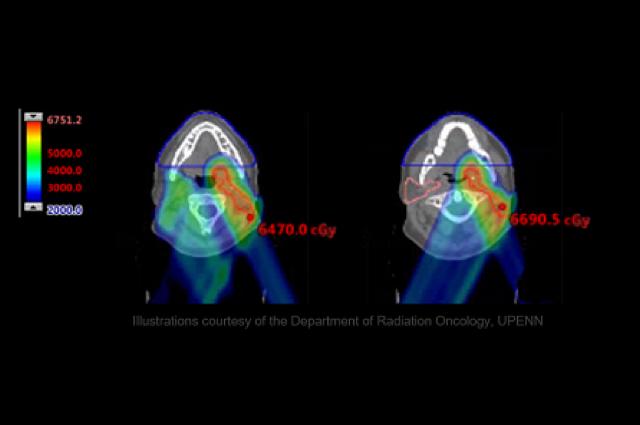 Download White Paper
This content is reserved to IBA customers. Please connect to access this resource and get a more personalized Campus experience
Executive summary
Body
Proton particles do not deposit exit dose, which allows proton therapy to spare normal tissues distal to the tumor target. This is particularly useful for treating head and neck tumors because of the anatomic constraints encountered in nearly all cancers in this region.
Proton therapy enables the delivery of aggressive local therapy. Proton therapy for paranasal sinus tumors reported improved local control and survival.9,10 A recent meta-analysis also reported that proton therapy was superior to IMRT in both disease-free survival (72% vs. 50% at 5 years) and tumor control (81% vs. 64%).
The dosimetric advantage unique to proton therapy translates into toxicity reduction. Studies comparing proton versus photon therapy have reported significantly lower rates of acute > grade 2 dysphagia, dysgeusia, mucositis and nausea favoring proton therapy. Additionally, proton therapy resulted in prevention of weight loss, lower opioid use, and less gastrostomy tube dependence.